Nanotechnology (M.Sc.)
Organisation:

TU Kaiserslautern - Distance & Independent Studies Center (DISC)

Typ:

Part-time

Certificate:

Master M.Sc.

Duration:

6 semester(s)

Study location:

distance learning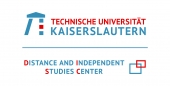 Programme
Nanotechnology is to a large extent an interdisciplinary science. It combines the laws of physics, chemical processes and biological principles with one another at the nanoscale level. The high level of interdisciplinarity leads to the necessity that scientists need to acquire additional skills and knowledge, for example in the fields of characterization techniques, nanooptics, nanoelectronics, nanomaterials and biotechnology.


The standard course duration for part-time, vocational study including exam periods is six semesters. The course contents are provided as written study materials, developed specifically for distance learning. A weekly commitment of between 15 - 20 hours, depending on one's previous experience and knowledge acquired, is required to successfully complete the program.


This course is held entirely in English – therefore good English language skills are a necessity.
Target audience
The target group of this program is first and foremost professionals who are already working in industry, research institutes, universities and clinics, both nationally as well as abroad. The requirement for being admitted to this 3-year master program is a completed undergraduate course of studies in either engineering, science or medicine, taken at a university or polytechnic / university of applied science. Relevant working experience of at least one year has to be proven when applying for admission. With the application for acceptance to the distance learning course "Nanotechnology" one also has to hand in a written confirmation that a fitting institution is willing to supervise the applicant's master thesis topic. An attestation of the institution must be submitted to the Departmend of Study Affairs by the end of the fourth semester. Admission to the course "Nanotechnology" is also possible if one has completed the certificate program "Nanobiotechnology",if the above requirements are fulfilled.


Applicants may also be accepted who have corresponding work experience but have not graduated for a university. They must hold a diploma qualifying for university admission, be able to prove several years of relevant work experience and pass an aptitude test. More information about the admission requirements and the aptitude test can be found at 
www.zfuw.uni-kl.de/en/nanotechnology
For the enrolment to the English-language Master distance education program "Nanotechnology" a sufficient proof of English proficiency is necessary.
Emphasis/Curriculum
NT0001 Fundamentals of Quantum Mechanics

NT0002 Fundamentals of Molecular Biology, Genetics

NT0003 Solid State Physics

NT0004 Technology of Micro- and Nanoelectromechanical Systems

NT0005 Quantum Information Processing (Option "Physics")

NT0006 Semiconductor Theory and Device Physics

NT0007 Characterization of Nanostructures, Screening Methods in Biology, Chip Technologies

NT0008 Metamaterials and Photonic Crystals, Plasmonics

NT0009 Processing Ceramics and Composites and Their Applications, Physical Synthesis of Nanoparticles, Chemical Synthesis of Nanoparticles

NT0010 Nanotechnologically Modified Biomaterials, Carbon Nanomaterials (Option "Chemistry")

NT0011 Computer Simulations and Modeling in Nanotechnology, Self-assembly

NT0012 Nanoelectronics, Nanomagnetism

NT0013 Molecular Nanosystems: Sensors, Molecular Nanosystems: Molecular Motors, Nanoparticles as Therapeutic Drug Carrier and Diagnostics (Option "Biology")

NT0014 Nanotechnology in its Societal Context.
Admission/Entrance requirements
Total fees approx.

€ 6.026,-
Costs:
The study fees for the master distance learning program "Nanotechnology" are EUR 820 per semester. In addition one has to pay a social contribution of EUR 101 per semester. The one-off fee for the master's thesis is EUR 500. The study fees are not subject to German VAT and are tax-deductible.


On campus events:
One compulsory on campus weekend is held in the first five of the six semesters for all of the participants in the "Nanotechnology" distance learning program. The goal is to focus on and deepen the understanding of the course contents within the scope of lectures, tutorials and internships, to discuss questions that have cropped up regarding the study material and to reflect on the practical implementation of the contents. Written examinations are also a part of these on campus events.
Languages
| | |
| --- | --- |
| Language(s) of instruction: | English |
Financial Aid
The government can support you in financing your studies with individual tax incentives. Based on your personal rate of taxation and your professional situation, you can, for example, offset the costs as professional or special expenses. Please get in touch with your local revenue office or tax advisor for more information. In certain circumstances, the federal government or the state governments can also support you in your professional training with so-called training and qualification cheques (Bildungs- und Qualifizierungschecks). Information on this can be found online, for example at
www.bildungspraemie.info
.
Employers are often also willing to contribute to the costs of training for their workforce. A further funding possibility are low-interest bank loans geared specifically to funding training courses and which are offered by the government and by banks, such as the KfW Development Bank. Financial support according to Germany's Social Security Code (SBG III) or the Federal Education and Training Assistance Act (BAföG) is unfortunately not possible.
Application

Please find the current application deadlines at www.zfuw.de. The course begins every year in October.
Information material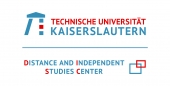 Organisation

The Distance and Independent Studies Center (DISC) is one of the leading establishments in Germany for distance-learning postgraduate courses. The establishment has more than 25 years of experience in developing and designing academic courses for guided self-study. It was created from the Centre for Distance Learning and University Education (ZFUW), which was founded at the University of Kaiserslautern in 1992.


We offer accredited Master's degrees in attractive subject areas and accompany you throughout your course of studies with advice, service and support.
Course guidance
Contact
TU Kaiserslautern - Distance & Independent Studies Center (DISC)
Erwin-Schrödinger Straße Gebäude 57
67663 Kaiserslautern
Germany
Map
Phone:

+49-631-205-492

Fax:

+49-631-205-4940

E-Mail:

Web: