Anzeige
Nanotechnology (M.Sc.)
Organisation:

Typ:

Part-time

Certificate:

Master of Science (M.Sc.)

Duration:

6 semester(s)

Study location:

distance learning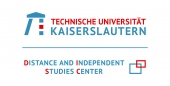 Programme
Nanotechnology is an interdisciplinary science to a large extent. It combines the laws of physics, chemical processes and biological principles with one another at the nanoscale level. The high level of interdisciplinarity leads to the necessity that scientists need to acquire additional skills and knowledge, for example in the fields of characterization techniques, nanooptics, nanoelectronics, nanomaterials and biotechnology.
Target audience
The target group of this program is first and foremost professionals who are already working in industry, research institutes, universities and clinics, both nationally as well as abroad. The requirement for being admitted to this 3-year master program is a completed undergraduate course of studies in either engineering, science, pharmacy or medicine, taken at a university or polytechnic / university of applied science. Relevant working experience of at least one year has to be proven when applying for admission. With the application for acceptance to the distance learning course "Nanotechnology" one also has to hand in a written confirmation that a fitting institution is willing to supervise the applicant's master thesis topic. An attestation of the institution must be submitted to the Student's Administration Office by the end of the fourth semester.

Applicants may also be accepted who have relevant work experience but have not graduated for a university. They must hold a diploma qualifying for university admission, be able to prove several years of relevant work experience and pass an aptitude test. The application form can be found here: https://www.zfuw.uni-kl.de/en/distance-learning-courses/science-engineering/nanotechnology/

This course is held entirely in English – therefore good English language skills are a necessity.
Admission/Entrance requirements
Languages
| | |
| --- | --- |
| Language(s) of instruction: | English |
This course is held entirely in English – therefore good English language skills are a necessity.
Information material
Order information material from TU Kaiserslautern - Distance & Independent Studies Center (DISC). The given data is transmitted only to this educational provider and, of course, not given to a third party.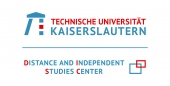 Organisation
The Distance and Independent Studies Center (DISC) is one of the leading establishments in Germany for distance-learning postgraduate courses. The establishment has over 25 years of experience in developing and designing academic courses for guided self-study. It was created from the Centre for Distance Learning and University Education (ZFUW), which was founded at the University of Kaiserslautern in 1992.


We offer accredited Master's degrees in attractive subject areas and
accompany you throughout your course of studies with advice, service and support.
Course guidance
Dipl.-Phys. Simone Plog
0631 205 4941
Contact
TU Kaiserslautern - Distance & Independent Studies Center (DISC)
Erwin-Schrödinger Straße Gebäude 57
67663 Kaiserslautern
Germany
Map
Phone:

+49-631-205-492

Fax:

+49-631-205-4940

E-Mail:

Web: